Printing test strips or smart band-aids has many advantages, but Industrial Printing can not be done effectively for every application. In this blog, we will discuss differences in applications, advantages and the latest developments in Healthcare.
Industrial Printing for Wearables and Healthcare
The healthcare sector uses Industrial Printing in various ways. One of the most well-known applications, which has already been used in this way for many years, is diabetic test strips. These are printed test strips that can measure blood sugar. The microfluid chips that are printed on these plates react to certain values in liquids. They recognize low blood sugar levels, but can also detect viruses.
The latter is developing rapidly in recent years, not in the least due to the worldwide outbreak of the coronavirus. After all, COVID-19 infections can also be traced with such test strips. In one of our previous blogs, we already zoomed in on this development and the printing of test strips for pandemic purposes.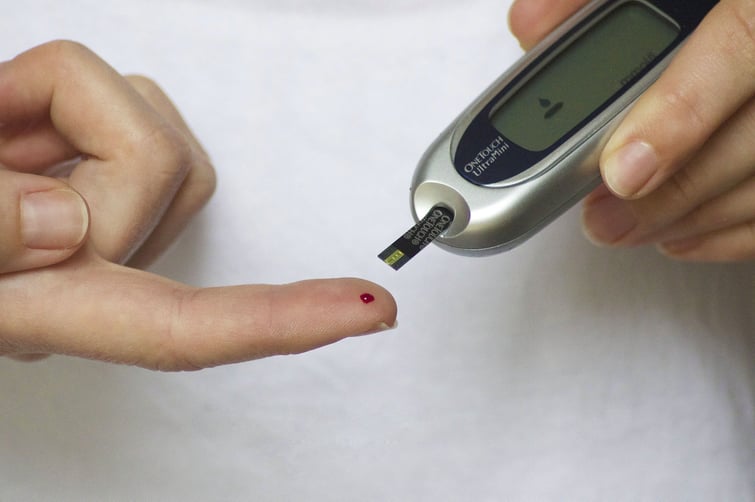 Test strips can be used for dozens of different tests, from SARS to pregnancy tests and from COVID-19 to measuring blood sugar. The latter - tests for diabetics - is, as mentioned, still the largest segment today, mainly because patients might need these strips six to seven times a day. This amounts to more than 2.5 billion test strips worldwide every year.
Due to the large quantities required, rotary screen printing is ideally suited for the production of these test strips. In this process, the conductive ink needed to analyze the blood is applied with screen printing machines. This is done rotary so that the same product can be produced in large numbers.
Wearables for heart rate and health: no room for mistakes
In addition to test strips, so-called "wearables" can also be used to measure blood pressure. This is done continuously, utilizing a sticker that is stuck to the body and constantly updated. These stickers contain pieces of electronics, which can also be printed using screen printing techniques.
Other electronic devices that can be worn by consumers or patients are also called wearables. These devices - like Fitbit, smartwatches and pacemakers - are designed to collect data on the health or fitness of a user. Not all such devices can be manufactured with screen printing, but in many cases, printable electronic parts are being used.
We already mentioned that the continuity of rotary screen printing is a huge advantage for healthcare applications that need to be produced on a large scale. Another advantage is the fact that error margins are as low as possible. After all, rotary screen printing continuously creates exactly the same product. This means you only need to test the first print properly. If this is correct, the rotary printing process can be started. Because of this, the yield is a major advantage of rotary screen printing.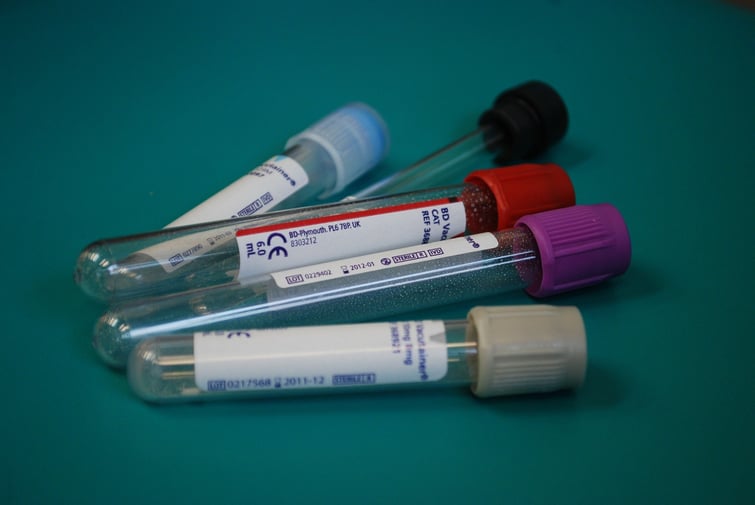 Interesting developments in Healthcare

Although there is already considerable use of Industrial Printing technologies in Healthcare, there are still many new interesting developments underway for smart medical devices.
These include smart innovations, like plasters that change color when certain conditions are met (so that infections can be quickly recognized, for example), diapers with detection capabilities (of great value in nursing homes, for example) and self-monitoring devices to make home care easier.
Our Industrial Printing experts are daily working on the use of our rotary screen printing techniques for more and more applications. Of course, we will keep you informed about the latest developments in Healthcare and other sectors!
Small versus Big Volumes: what is the best manufacturing technique?
In this blog, we have already briefly discussed the added value of rotary screen printing for electronic applications in the healthcare sector. This mainly concerns the continuity of production and the yield through low error margins.
However, there are also other printing techniques, all with their unique advantages that are suitable for certain applications. To provide a complete overview of the various possibilities and their advantages and disadvantages, our specialists have drawn up a Comparison Sheet.
Download this Comparison Sheet for free here and find out which technology is most suitable to help your production process to the next level in healthcare.