When ordering equipment and other goods, the most important thing is that they arrive undamaged. This is especially true for rotary printing screens, as they are a critical factor in the printing process. Transportation is an important risk for potential damage, meaning the transportation process must be thoroughly tested. The same is true for handling, being one of the leading causes of damage.
Our previous blog mentioned the three main benefits of sustainable packaging. Of course, the packaging must be tested thoroughly to ensure it still provides the best protection for its contents. Therefore, this blog will explain how we make sure our high-quality standards are being met.
1. Transport Tests
The screen boxes are placed and secured on a vibration table with a heavy weight to enable transportation testing. The screen boxes are laid on their small side, fixated and vibrated for one and a half hours, simulating a truck ride. After that, the screen boxes are vibrated again separately for one hour, simulating a light truck ride.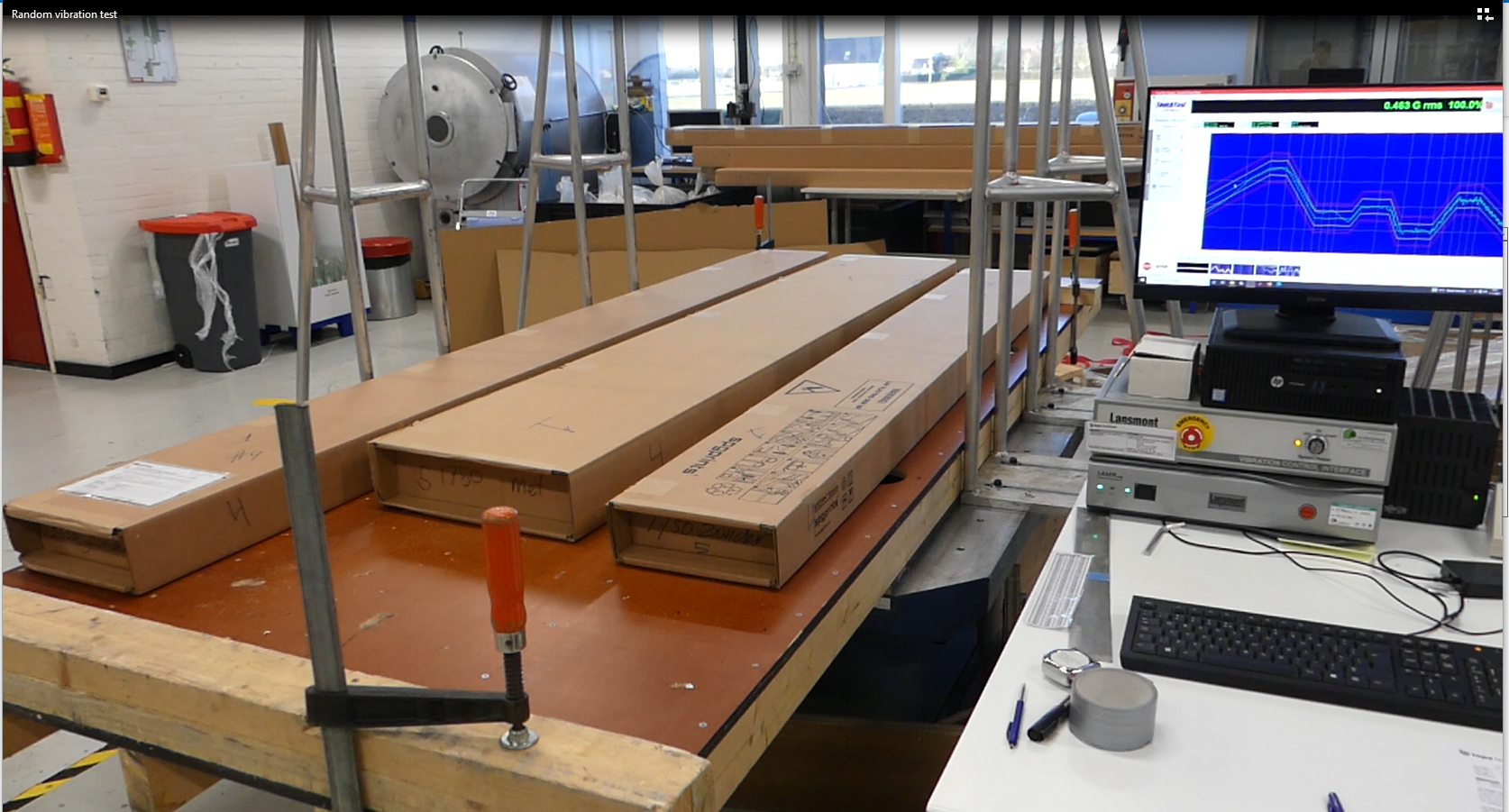 Figure 1: Random Vibration Tests
After that, our screen experts tested shipments without inner tubes. All test results show comparable or improved durability and quality performances as our previous packages. The tubeless packaging of 64cm repeat screens shows fewer wrinkles than packing screens with tubes.
2. Handling Tests
Three tests are being carried out to test the quality of packaging during handling based on real-life scenarios. The first test simulates the scenario where two persons carry the box, and one person drops the box. This scenario has to be tested, as it contains a lot of risks of breaking the screens.
Secondly, the handling of boxes during storage and transportation is tested. This is the most common handling of the packages and needs to be tested in detail. We test this by storing the boxes in the warehouse, sliding them into the rack and dropping them from a height.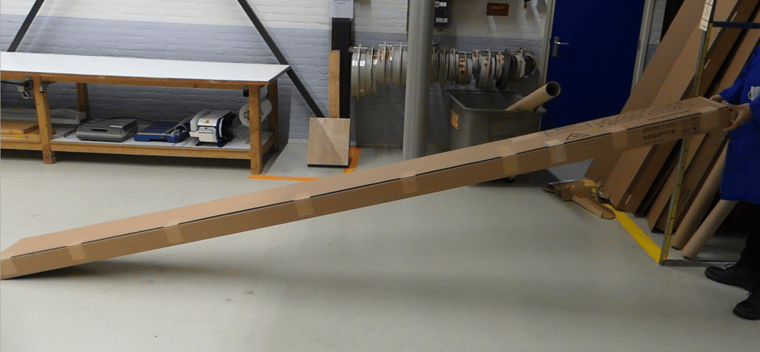 Figure 2: Simulation of Handling by Falling Test
The screen boxes are stacked at an angle for several days for the third and last handling tests to simulate the storage of screens at our customers' sites. The goal of this test is for the bottom box to stay in shape when packages are stacked on it.
Reducing your ecological footprint
Do you want to join us in this mission and contribute to the environment by reducing your ecological footprint?
To find out how our efforts and products can help your production processes become more sustainable, reach out to our specialists with the button below.
Of course, our experts also love to discuss all other questions about your printing business. Hopefully, we will speak to each other soon to discover how we can help each other (and the environment, of course)!